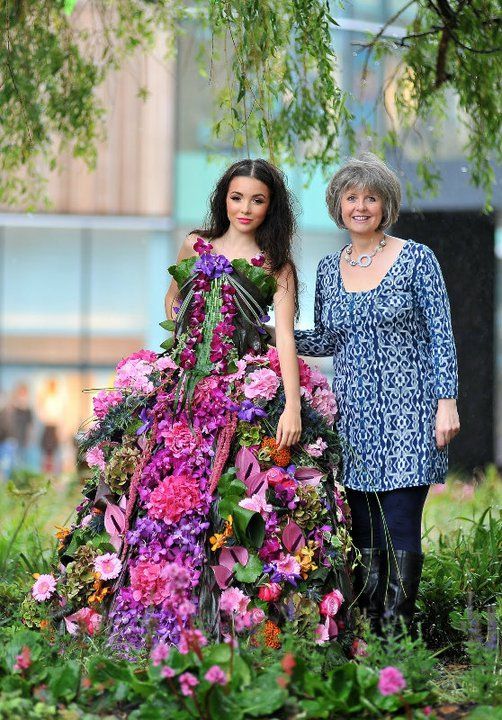 While I was searching some interesting finds over the web awhile ago. I just stumbled on this site wherein they did have this made of real flower dress blogged up. Honestly, at first, I really cant believe it because how can be a flowers to be form into dress like the dress on the top photo. But as I read the blog post, I actually realized that it can really be as long do you have this creativeness on your mind and everything will be possible.
Who wants to be get married? I know most of you pretty gels wants it happened soon. Because we had this all dreamt that we can wear our own wedding dress on this specially occasion,right? so – I suggest, why we dont make our wedding day an extra specially and way different than to the usual ceremony? by just wearing an nice made of flower dress like this one? i think, it is pretty a nice concept, right? because no one done it before yet… Hmmm.. Let me think it though.. LOL quite sometimes I was thinking some nutshell ideas..hahah
Okay, that's it for now and I hope I can keep on updating you some fashion related news on this blog. Also, keep on supporting me here by often checking my latest posts. Thanks!