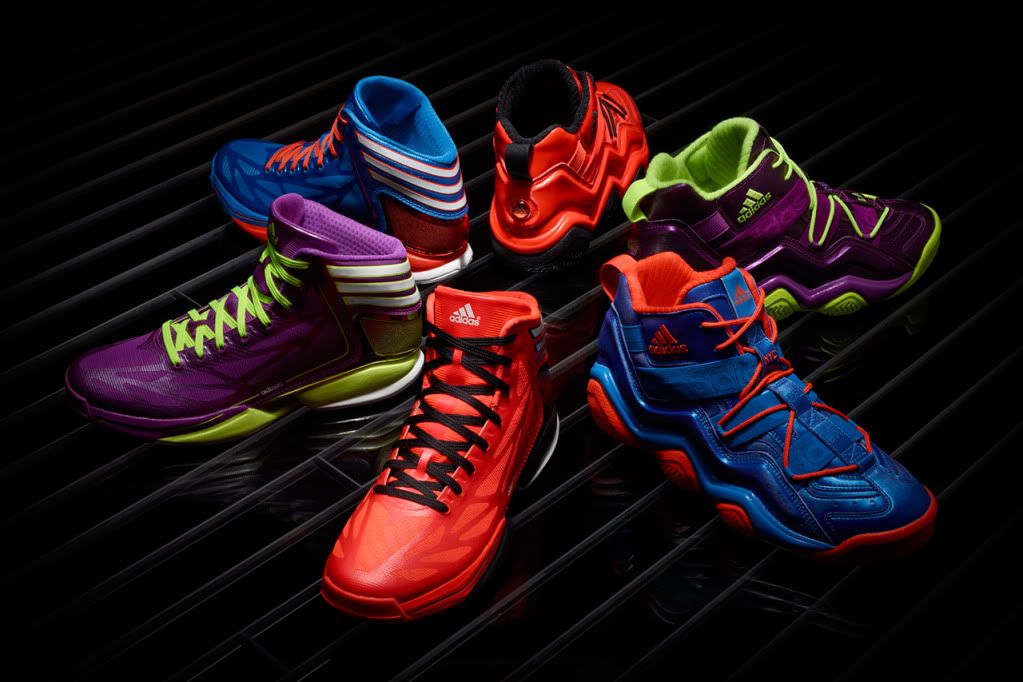 I am a fan of Adidas shoes, we all know that the brand provides good quality shoes and comfortable design for every different sports that a person is in to. Adidas has shoes for running, for working out, even fashionable shoes. And the most popular kind of shoes that they have are those basketball shoes.
And now, speaking of basketball shoes, they already unveiled their new collection which is  Adidas Basketball 2012 Holiday "Bright Lights-City Lights" Pack. The name of the collection itself perfectly describes the exact appearance of their new shoes. It has 3 colors which are blue/red, purple/green and red/black. These colors are perfectly combined, the shoe laces color's contrasting the shoes main color perfectly.
The said shoe collection will be available online this coming Dec. 12. Still no price has been said to its details. For me, I can say that this is the most colorful of basketball shoes I have ever seen. This will add more color to the jersey of those famous NBA stars. The shoes looks like that it will reflect even in the dark. A very timely collection because this season is the most colorful, so as these shoes. I think that these shoes doesn't look good for basketball but also to match other outfit and use as fashionable shoes and can also wear by girls because its bright girly like colors. I'm sure that this collection will be a talk of the town, an addition to Adidas' line of shoes.