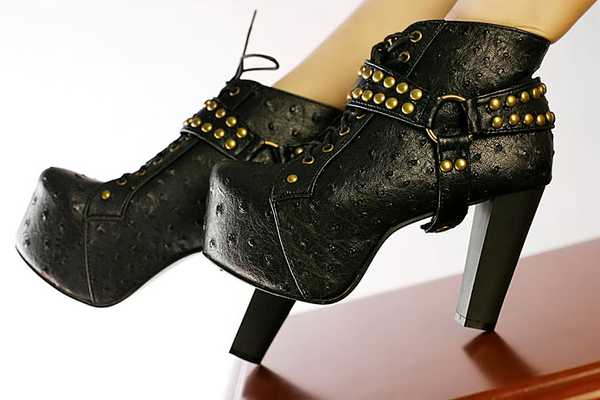 If you love shopping as much as I do, for sure you know a lot of online shops that offer a lot of various items. Personally, I prefer one stop online shops. These are the kinds that sell clothing, shoes, accessories, bags, jewelries, cosmetics, perfumes and many more in one website. This way it's easier to buy items because you'll pay for them only once and shipping will be combined. It's hassle-free. I've been visiting Macy's a lot ever since I saw their website. They sell so many items from many different brands and they ship worldwide. It's really a shopping haven. You don't have to go out of your house to buy items from leading brands.
Macy's, one of America's leading department stores have been selling items like apparel, shoes, accessories, bags, jewelries, bath and body products etc. for many years now. Their collection of boots for women is to die for!  You can choose from top brands like Michael Kors, Calvin Klein, Jessica Simpson, Adidas, Converse, Adrienne Vittadini, Juicy Couture, Steve Madden and a lot more. Find a boot you like and then click the picture. Details about the item will be shown. You can shop by brand, boot height, and heel height if you wish. It's your preference. I usually shop by brand.
I found this really gorgeous pair of Steve Madden Brandyy Boots worth P5,901. The shoes comes in two colors, cognac and black. I haven't decided yet what color I'll be buying but I'm leaning towards cognac. Along with the available sizes, the product details, reviews, shipping and returns details are also shown. This tall riding boots is both modern and fun. It has a low heel fit for casual clothes and is totally comfortable. The topstitch detailing and buckle embellishment looks so chic. I also like the Bandolino Cardinal Platform Booties worth P4,819. I love the wine suede color and the heel is just right. It's so sexy and cool.