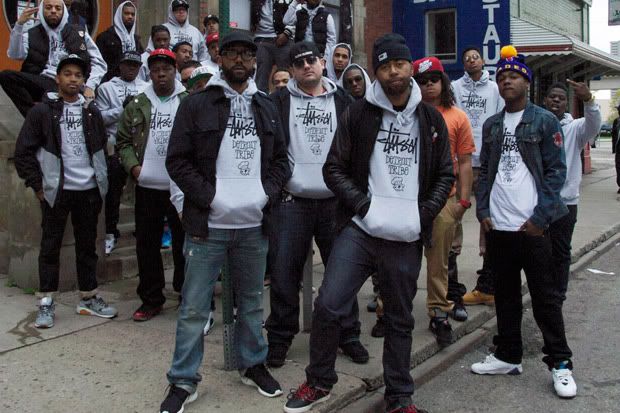 Who wants some dope street wears? I know most of you folks are raising your hands there. And yeah! even me I wanted to, to wear some street wear fashion than having myself some heavy high-end one. LOL Because look, you can wear this fashion statement in any gatherings and even as daily wears.
Recently, the Detroit Tribe had posted for the brand Stussy, leading street fashion wear these days, for the brand Capsule Collection for this year 2012. I must say, these collection is indeed dope and will look forward to by the swag peeps on these following weeks ahead as these pieces were available in the market soon.
As for this moment, i really dunno the list of pieces that are listed on this Capsule Collection, however, soon I got to know further, of course, will update you again in here, so please keep on checking this blog often? the pricing details will be also include on my update post soon on this blog. Alright, that's it for now and will update more fashion updates by my next posts. Thanks!