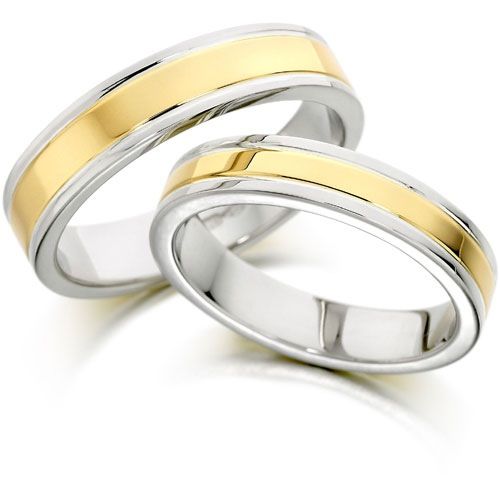 When time comes and I am going to choose a wedding ring, I will choose this one, a two-toned wedding ring, a white and gold combination. I am choosing this because I love gold, and white gold also. Let's just make it easy, let's not complicate life.
It is a very good color combination, it matches on other accessories you are wearing, either it is white or a gold color. This goes well if you are also wearing a two-toned watch. What I like the most about this two-toned wedding ring is its uniqueness, because the most common wedding ring I've seen on every weddings that I've been and seen everywhere are mostly gold colored or white gold colored one, this looks very plain for me (well, that's just my opinion). Because I always prefer an extra ordinary things to be different in many aspects. But it does not mean it has to be an expensive one, the most important is the meaning of it and the person who will going to wear the other one.
One of the most important part of the wedding rings are the names engraved on it, the name of the person you are going to marry, and your name as well for for your partner. For me, it symbolizes that "You are mine" and "I am yours". This will not be serves only as a fashion accessories but it symbolizes the married life you are in, this ring binds two hearts that are in-love with each other and a promise that you will be together for the rest of each others lives.