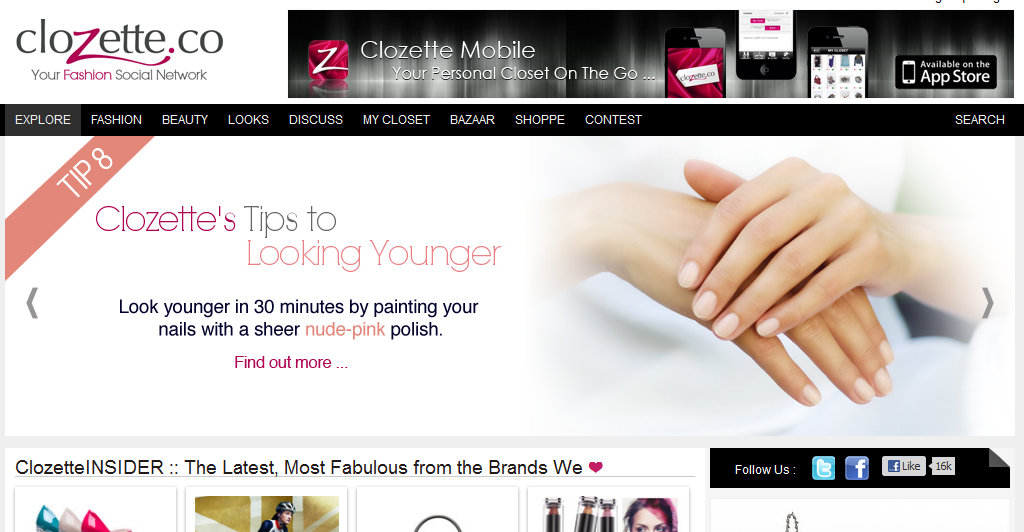 When I found out about Clozette.co, I immediately signed up right away. I'm very much into fashion and anything nice and I know this is where I can explore my fashionable and creative side. It's totally free to sign up and very easy to register in. There's a dozen things you can do in this site that's totally enjoyable. Clozette is the social networking site for every fashion conscious person. Here you can meet other people who have the same interests as yours.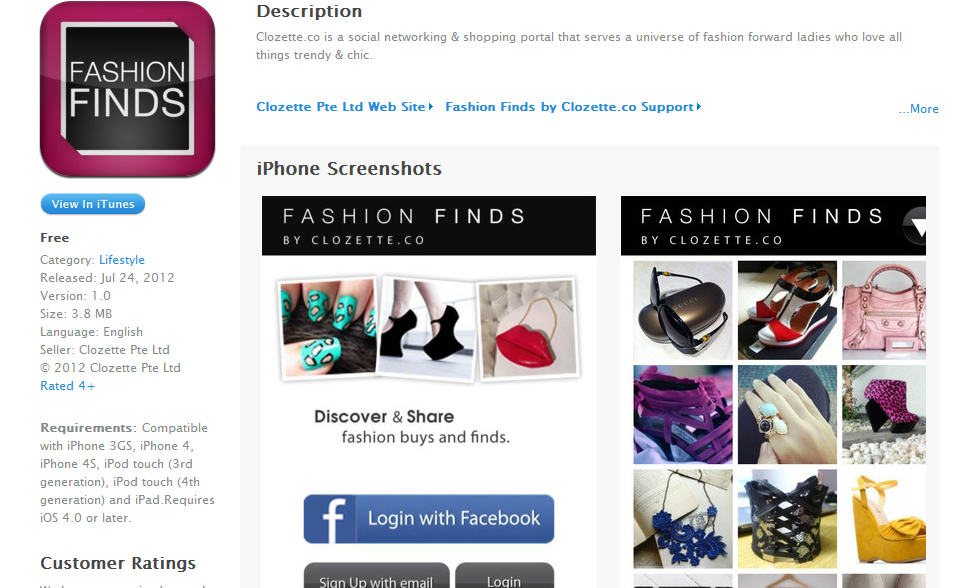 Download it here: http://itunes.apple.com/us/app/fashion-finds-by-clozette.co/id543836871?mt=8
One of the features I love about this site is the Clozette Fashion Finds App. It's accessible in iTunes. Just open iTunes and then download the application for free. Also, I encourage you to sign up on the site too,Clozette.co, because you could find all the trends pieces there that can help to avoid yourself for being a fashion victim as you updated on what's hot and not on the fashion industry today. If you done the apps installed, you may then share easily on what's on your closet list going on the Clozette community site which the most convenient for all of us. Because we dont have to open our home computer just to update because through your own smartphone you can definitely share what you have and even to see other member's finds. Great,right?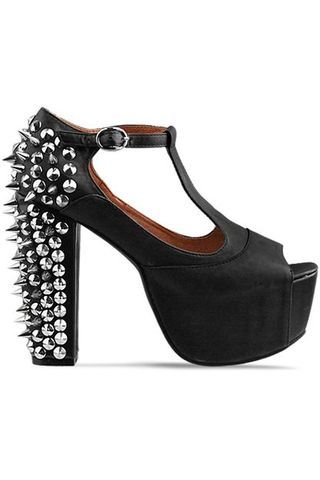 Jeffrey Campbell Shoes Women's The 'Foxy Spike' in Black Silver
Look, what Ive found on the Clozette shoppe channel, they do have some lovely heels there that I know most of you will look forward to have. Actually, I'm getting crazed on their shoppe section already and this Jeffrey Campbell heels indeed hooked me up..hehe you may buy this of just only USD 174.95 over this link: http://www.clozette.co/shoppe/browse/gan-ss-296481/gan .. Such a lovely studded heels. I loved it!
This is only the tip of the iceberg. There's so many more you can do at Clozette. If you are a business minded person, you can create a store for free and definitely you'll get to earn a lot since Clozette has a lot of members. Your free online store will showcase your products. If you have a lot of really nice clothes and accessories, you can show those off here in Clozette. But most of all you can shop. The site's Bazaar page section is simply awesome. All the things you're looking for you'll surely find there. The marketplace is full of to-die-for items. They have sexy dresses, trendy tops and bottoms, cute bags and shoes, and chic accessories. I've already shopped for a couple of beautiful tops in Clozette and planning to buy more.
Join the Clozette community today and start making your own store and even to learn on other members fashion styles.