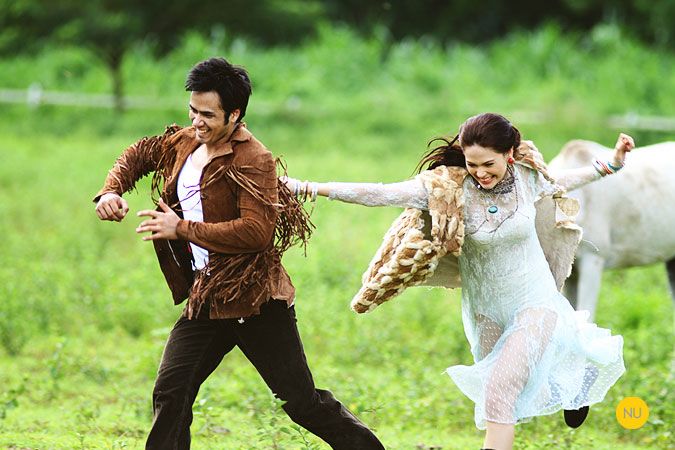 Wedding preparations nowadays did not only starts on the big day itself, almost every wedding now has a photoshoot for the couple or Pre-Nuptial shoot. This one becomes a trend on every wedding now. Back then, the only pre-nuptial photos that we've seen are the celebrities, but now almost every couple doing this kind of thing.
There are lots of theme that we are seeing now. Creative minds behind this photoshoots. Each theme has its own uniqueness, great ideas on every theme. My personal thought about this pre-nuptial photoshoot thing, I really like it. Because I am a self-proclaimed photo/picture lover. I love seeing myself on a photo, what more being with the man you are going to marry and spend the rest of your life. Enjoying every clicks and flash of the camera, pose like you had never done before. Maybe some men doesn't like this thing because it is very awkward for them, but for some other reasons they just go with the flow because this is just once in a lifetime experience before the wedding.
The themes I've seen are so cute, there are vintage theme, high school theme, garden theme,underwater, sporty theme, above the mountain theme, and so on. The most common theme I've seen is the beach theme, maybe for some reasons most of the couples love to capture the beauty of it and the magical hour which is the sunset. Sunset, for me is really magical and you will fall in love with this. And it is a very romantic time especially when you are with the man of your life.
And kudos to those great photographers and their team who are doing their job very well.