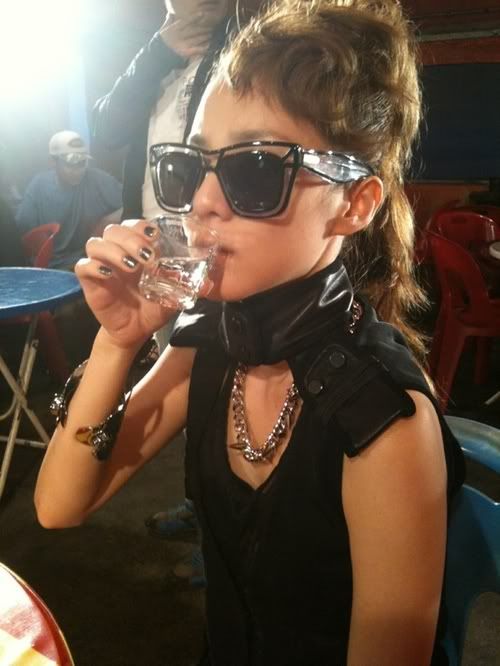 Skeleton Sunglasses by KSUBI
I know most of you folks were asking on what brand of sunglasses that Dara, 2ne1 member, worn on this photo? oh well, its from the Parisian brand called Ksubi. We all know that Ksubi is more on high-end pieces because they've been originated in Paris. And yeah! as you a brand located or originated in any European territories. I think, you must to produce some high-end finds because a lot of giant companies and competitors are keep on producing some great pieces when it comes to fashion today.
Anyway, Dara is wearing an Ksubi Skeleton Sunglasses that had been created some noised over the web because fashion enthusiasts most especially those K-pop followers are often asking and searching on what's the brand of this dope sunglasses that's indeed quirky and way different than to the other usual sunglasses today. So – yeah folks, you can check on the Ksubi website regarding this and you can also buy this in any retail sunglasses online. Thanks!