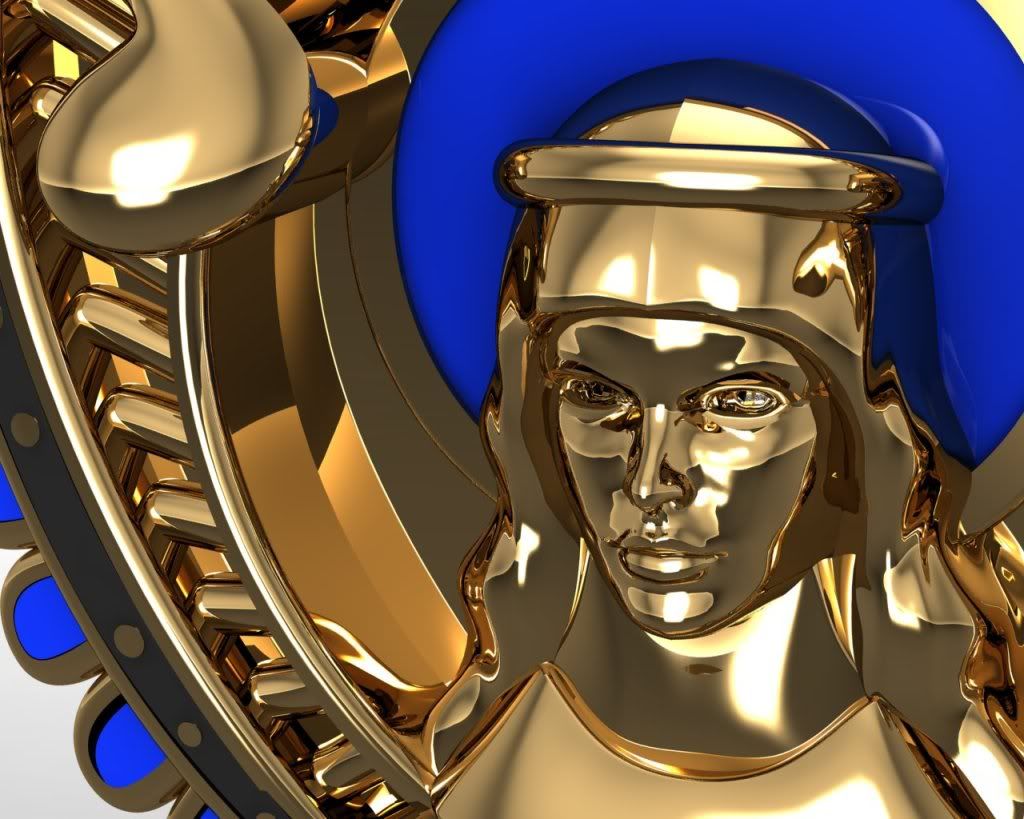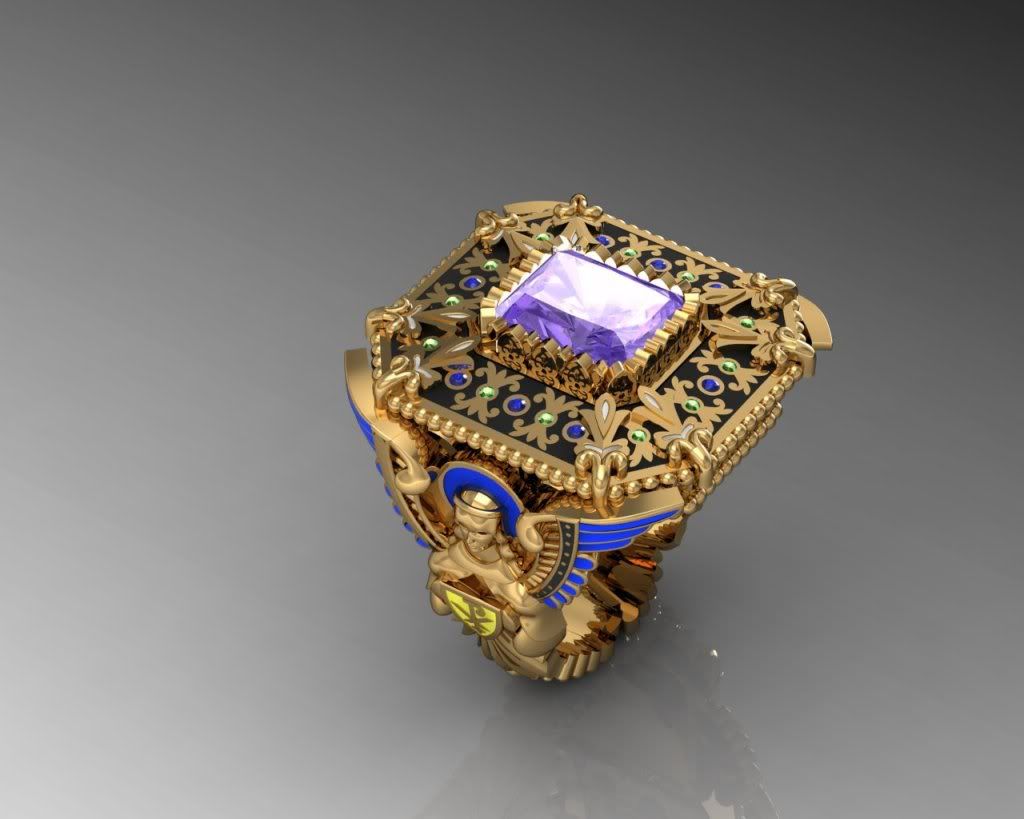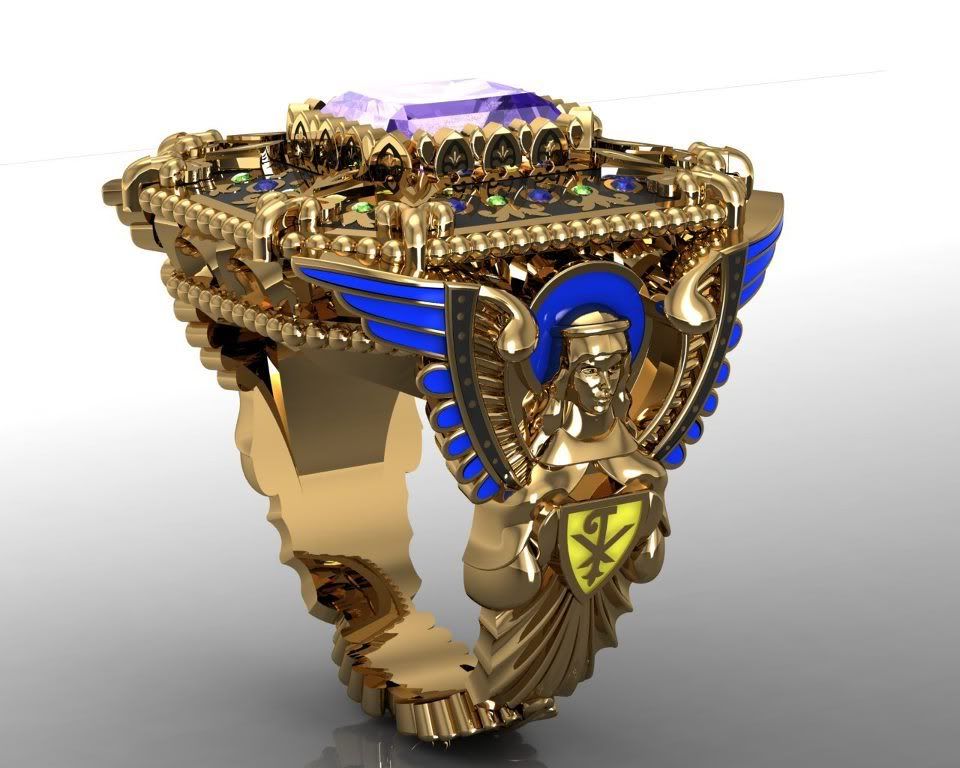 How many of you guys have dreamed of creating your own jewelry but are hesitant because most custom jewelers today are looking to bang you over the head with unbelievable, out of control prices?
I'm here to tell you that TraxNYC is one of the very few custom jewelers out that are known not only for their top of the line quality but their incomparable prices. TraxNYC is labeled, by their customers, as one of the best custom jewelers around. Their custom jewelry team is constantly working around the clock to bring you some of the most fascinating work you will probably ever see.
This elaborate (to say the least) angel ring is a work-in-progress. Once completed, this ring is going to be unlike any ring you have ever seen – 18k yellow gold with a 4.00 carat amethyst in the center that is surrounded by sapphires and emeralds. The work that is being done on this ring is incredibly intricate as you can see from the detailing.
This is just one of the many custom jewelry orders that are currently being worked on. To check out some of TraxNYC's other pieces as well as past custom orders, check out TraxNYC.com.